Security is one of our primary responsibilities. We never rest, because we're always adding new processes, monitoring tools, barrier systems and intelligence to keep the casino secure and our player accounts safe.
It is absolutely safe to deposit money into your casino account with your credit card or any other payment instrument. Here's why.
We take a multi-faceted approach to security that goes far beyond simply protecting credit card numbers. Our Complete Security requires: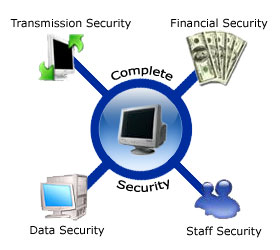 Transmission Security: protection of information that's transmitted between the casino and players with 128-Bit SSL encryption,
Financial Security: protection of financial transactions and deposits – all the way to the bank,
Data Security: protection of stored data, including personal information, financial records and gaming history.
Staff Security: controlling who among the casino staff have access to which pieces of information and maintaining an audit trail of access and data use. Our stringent security measures and operational methodologies cover all aspects this complete security model. When you play our games, you can rest assured that your money, your information and your gaming activity are completely safe and protected.